Dear Patients, Pharmacies & Prescribers,
The NCC Team has been closely monitoring the global developments of COVID-19. The safety and well-being of our team, yourself and your team is of the highest priority.
As Australia navigates this challenging scenario, the team and I are sharing our strategy to minimising disruption to our Patients, Practitioners and Pharmacy Partners. We are also willing and able to assist the local community when and where possible.
Team
All team members are following guidelines from the Australian Department of Health, regarding their personal health and well-being – link here.
Extra team members are being added to the roster to assist with increased demand for our compounding services.
Inventory & API stock
In preparation, over the last 4 weeks the NCC team have been increasing the stock level of compounding API's (active pharmaceutical ingredients) and ancillary items (packaging etc).
Assurances have been received from all suppliers to ensure that compounding consistency is maintained.
Cleaning
The NCC team will continue to review the NCC Cleaning SOP's (standard operating procedures) to ensure they meet WHO (World Health Organisation) guidelines.
All NCC team members have increased their frequency of personal hand cleaning and cleaning of their work areas.
Delivery
The NCC team is monitoring our courier and freight partners to identify any possible delays. These will be communicated if identified.
All parcels sent will provide automatic notification (from our freight system) to the receiving party, to notify time frames of delivery.
While we have done our best to cover all bases, there may still be unexpected delays & challenges over the next 4 weeks. We will keep everyone updated via our website, partner portal and on social media.
Please email us [email protected] if you have further questions.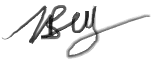 Kind Regards
Matt Bellgrove, Owner & Compounding Pharmacist