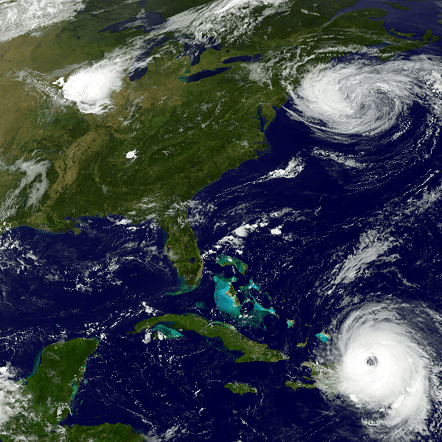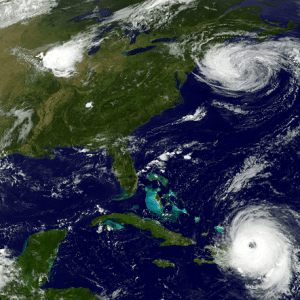 The recent hurricane in Puerto Rico wreaked havoc in the U.S. territory, killing 45 people, flattening thousands of buildings and devastating the Caribbean island's economy. However many people aren't aware that Hurricane Maria has also ravaged Puerto Rico's little-known, but highly-significant pharmaceutical manufacturing industry, described as "one of the biggest in the world".
According to Ingrid Torjesen writing for the U.K's The Pharmaceutical Journal,  the Puerto Rican industry supplies 10 per cent of the pharmaceutical products available in the United States market today¹. Of concern is that some of these drugs are manufactured on the island and no where else in the world.
Cancer drugs, immunosuppressants used by transplant patients, HIV drugs, anticoagulants, childhood leukaemia drugs and diabetes devices are some of the other pharmaceutical and medical products produced by dozens of facilities located on the island. Damage to buildings and critical infrastructure as well as loss of power, caused by Hurricane Maria could lead to world-wide shortages in high-selling medications such as Crestor and Humira according to Ms Torjesen.
What's being done?

The U.S. Food and Drug Administration (FDA) is so worried about the situation they've formed a 'hurricane shortages task force' which is working to clean up debris to allow access to pharmaceutical manufacturing facilities, supplying fuel to keep generators running at these facilities and organising special flights to air-lift pharmaceutical products off the island.
A statement released by the FDA said, "In the face of a natural disaster of this proportion, it is an evolving landscape and so we will continue to stay on top of the situation. We are aware of several other instances where we may soon face critical shortages if we don't find a path for removal or ways to get production back up and running."
Speaking to a U.S. Congressional Committee Scott Gottlieb, the commissioner of the FDA said there were around 40 medications that were of particular concern. Thirteen of these he described as 'sole-source' meaning they were produced by only one manufacturer in the world.
What does it mean for Australia?
With Puerto Rico power company officials saying it could be months before the island's electricity supply returns to normal, the worry for Australia is how this event could affect our supply of pharmaceutical medicines. This natural disaster has brought to light the precariousness of having such a large number of the world's drug manufacturers based in one small area – one prone to severe weather events as typified by Hurricane Maria.
To date there have been no drug shortages as a result of Puerto Rico's production disruption reported to the Therapeutic Goods Administration or Medicines Australia, however both these organisations will be closely monitoring the situation for any changes in the coming weeks.
Ingrid Torjesen, The Pharmaceutical Journal, PJ October 2017 online, online | DOI:10.1211/PJ.2017.20203703