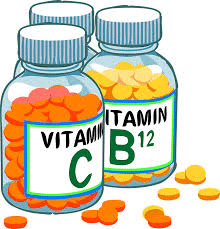 Are vitamins facing stricter regulation by the Therapeutic Goods Administration (TGA), as reported in some media outlets? The answer, thankfully, is no. To most people outside the health sector, the idea of regulating vitamins, in the same way we do prescription medication, seems like another case of bureaucratic over-reach. So what's behind the media reports?
Voices, from the medical community, calling for complementary medicines to face the same onus of proof as prescription medications, say that the consumer is shelling out thousands of dollars every year for products that have no, scientifically proven, health benefits. They also argue that some complementary medicines can in some circumstances, react adversely with prescription medication and that there is no guarantee of the quality of ingredients used.
However, proponents of complementary medicines point out that individually assessing the effectiveness of each and every complementary medicine product on the market would be a prohibitively expensive exercise, and does not represent value for money considering the ingredients in these products:
a) are universally accepted by the medical community as being low risk
b) have been used for medicinal purposes in the general community over long                 periods of time with no significant adverse health effects.
Proponents also argue that cases of adverse reactions to complementary medicine, from poor quality ingredients or otherwise, are extremely rare, with the risk no higher than that seen in prescription medication itself.
With unwavering arguments on both sides, the government did what government's do, and commissioned a review.
The Sansom Review, released by the government in 2015, found that the TGA's current regulatory framework around complementary medicine was adequate. The review did not recommend complementary medicines be required to provide the same level of evidence as higher risk medicines. Welcome news for many.
However a key area for improvement, according to the review, was for consumers to have access to more detailed information about the evidence the manufacturers relied on to make their health claims. Improved information on websites and on flyers and packaging is one example.
The review also recommended that the TGA's powers to prosecute non-compliance be strengthened and that the TGA tighten its program of reviewing efficacy claims made by manufacturers.
These improvements are currently being rolled out, and will serve to provide even greater assurance for consumers who use, and derive benefit, from complementary medicines.
So for now, it seems that our vitamins and other complementary medicines will continue to be available, off the shelf, from your local pharmacy.